Makro focuses on the community and the environment in its renovated store in Bogota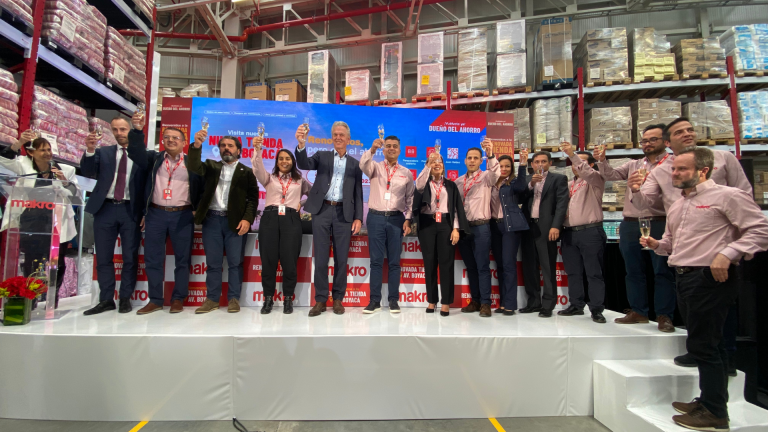 On April 20, our Executive Director Jan Willem van Bokhoven, on behalf of the Dutch-Colombian Chamber of Commerce - Holland House, visited the renovated Makro store on Boyacá Avenue, Bogotá. With this store, and a historic investment of 12,3 million USD, Makro managed to provide the Colombian capital with a new space focused on environment and community, which tends to improve the shopping experience of its customers and become a place that promotes the well-being of the citizens.
During the opening of the renovated store, Makro held a press conference in which journalists from Colombia, Makro staff and others participated. Moreover, we were in the presence of the Ambassador of the Kingdom of the Netherlands in Colombia Mr. Ernst Noorman, who took care of the ribbon cutting to inaugurate the store.
With this renovation, Makro is creating new spaces that boost the area and contribute to the community. Nicolás Tobón, CEO of Makro, emphasized that "undoubtedly, the renovation plan that Makro has been carrying out in different cities, and already reflects a positive impact on the capital, shows the company's commitment to generate corporate growth that contributes to the community."
The Dutch company has been present in the country already for 27 years and hopes with this renovation to provide a better experience for its customers and have an impact. In 2022, the company reported a 28% growth in sales, with 20% contributed by the Colombian capital.
As a bilateral Chamber of Commerce, we are very thankful and proud of our member Makro, which proves with this milestone its commitment and dedication to the Colombian economy, the community and environment.