Business goal setting Doing Business with Colombia Digital Mission Opportunity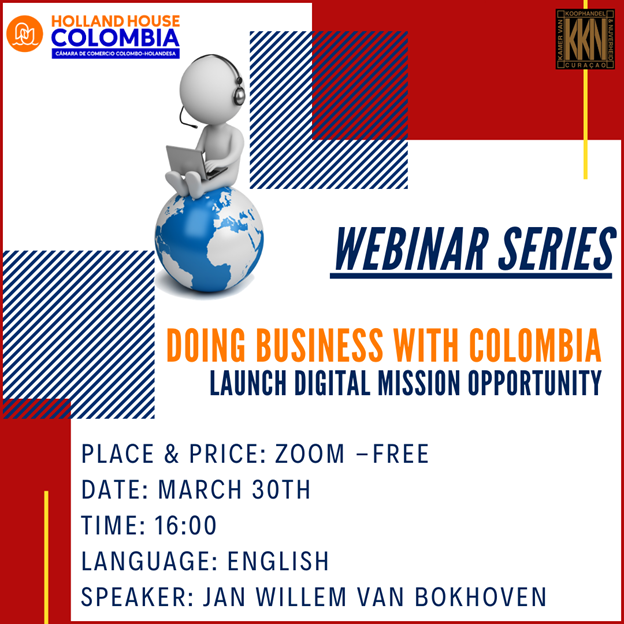 Are you curious about the opportunities and would like to learn more about doing business with Colombia? Do you have a product or service that you would like to introduce in/ acquire from the Colombian market?
Are you interested to meet with potential clients or importers who are able to introduce your product or service to the Colombian market in the near future?
During this webinar, we will focus on different topics related to the general information on the Colombia market, pandemic status of the market, but also the potential business opportunities brought to you by Holland House Colombia based in Bogota.
In this session the first Curacao-Colombia digital mission will be launched, which will take place in less than 3 months, giving Curaçao companies the unique opportunity to meet digitally 1 on 1 with Colombian counterparts.
*Who should attend?
Small, Medium and Large companies in Curacao thinking about expanding their service/products offerings exporting to the Colombian market.
Companies already trying to know more about Colombia
Entrepreneurs trying to meet counterparts to enhance business opportunities in Colombia
Entrepreneurs with curiosity about doing business with Colombia and the opportunities at hand
Place: Free Online Zoom webinar
Date: Thursday, March 30th, 2021
Time: 04:00 pm (GMT-4)/03:00 pm COL
Language: English
Presenter: Jan Willem van Bokhoven, HollandHouse Colombia