Statutory Audit Compliance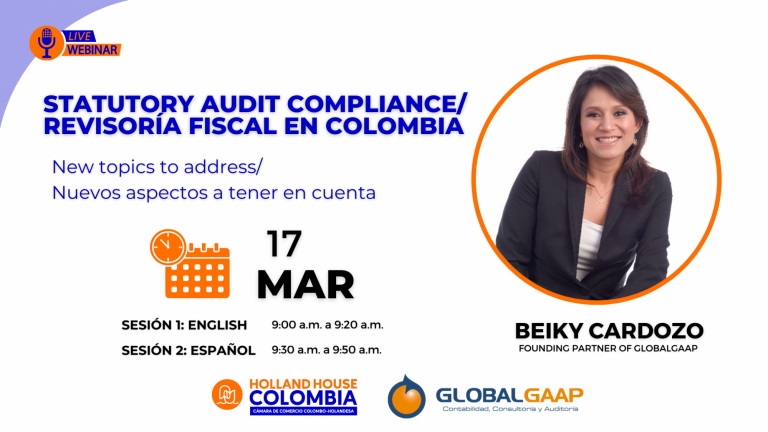 The Statutory Audit is a key figure in the financial decision-making of companies. Therefore, during this event, we will reunite GLOBALGAAP experts in the field to discuss the challenges and opportunities faced by the Statutory Audit in Colombia.
You will discover the latest regulations and norms that affect the work of the Statutory Audit in Colombia, as well as the best practices and strategies to carry out an effective and efficient Statutory Audit in 2023.
Don't miss the opportunity to expand your knowledge on this crucial topic for business success.