Flores El Capiro expands with 28 ha and invests in solar panels
Colombian chrysanthemum grower Flores El Capiro started in August 2020 with their dream of establishing another production unit near the Cerro El Capiro of La Ceja Antioquia. Over the last two years, they realized their dream and completed the construction of this production unit and reached a total of 28 ha under a greenhouse in San Sebastián. In total, they now have 123 hectares cultivated, divided over eight production units, 230 million stems planted per year, employ 2,500 people, and have shipped 9,308 containers around the world.
New production San Sebastián
Before 2020 the company had only six production units, a total of 90 hectares under the greenhouse. Then during the pandemic, they got the opportunity to invest in a new production unit called San Sebastián. There they already had one piece of land, but with some adaptations, they managed to make it another production unit. After two years, construction was completed, and the company had reached a total of 28 hectares under the greenhouse. We plant more than 1 million stems per week, and it is a dream that employs more than 400 collaborators, Valeria Plazas, Market Analyst with Capiro, explains.
Why San Sebastián?
The benefits of the region of San Sebastian in Colombia are many, she says. "It is one of the most productive chrysanthemum growing areas in Colombia already, so resources are close. Besides, the land is generally considered fertile and suitable for flower cultivation especially."
Solar panels
Apart from expansion, the company is also focusing on sustainability and saving energy. For that reason, they have installed solar panels on all of the production units. This did not go without its struggles, Plazas explains. "We have had delays due to material shortages and transportation delays. Our goal with the solar panels is to supply us with 25% of the energy that we need."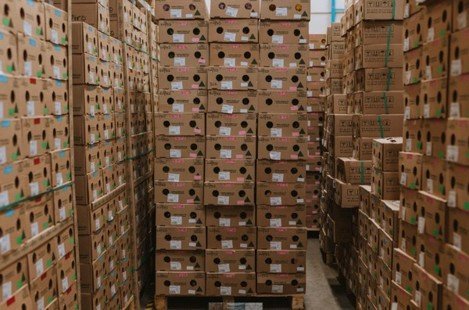 More expansion plans in the pipeline
The company is not done expanding yet. Plazas: "We are currently working on the construction of a new expansion called Capri that will have 5 hectares, located in Carmen de Viboral, Antioquia."
For more information:
Flores El Capiro
www.capiro.co